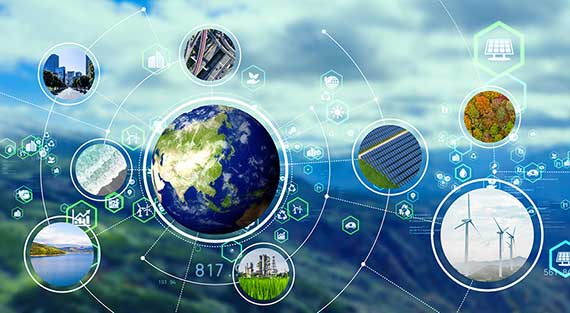 Johnson Environmental LLC Proving Trusted Third-party Code Compliance Services
Our experienced team of code compliance and private providers is comprised of specialized licensed building officials, plans examiners, inspectors, architects, and engineers. Through their services, we can expedite the time-consuming permit plan review process as well as field inspection duties on behalf of local buildings, public works, and fire departments during the energy efficiency home inspection. Our services are designed to reduce the workload for municipal permitting and inspection divisions – helping you move through the construction process quickly without sacrificing excellence.
A Construction Process Without Compromise
Partnering with Johnson Environmental LLC is like taking a shortcut to the construction process. Our team can guarantee that each home meets standards of consistency and quality without cutting corners on speed or precision. With years of industry knowledge of code compliance and building optimization, we can help our construction clients reach successful outcomes. From code compliance and energy efficiency home inspection to environmental services, we are a single source for various items required for projects. As compared to other third-party inspection firms, working with us eliminates the need for multiple vendors.
‍Foundations
At each stage of construction, a registered and licensed professional engineer inspects the foundation. The following foundation stages are inspected;
Pre-placement
Placement
Elongation
By stamping a letter specific to each address, the inspecting engineer certifies that compliance standards have been met after completing foundation inspections.
Framing Inspections
Engineering and inspection of framing for all homes are done by a registered and licensed professional engineer. Verification without a site visit can be accomplished in cases where masonry is not present before the cover inspection. Frame structural, mechanical, plumbing, and electrical top-out inspections, drainage plane checks, and rough grading assessments are carried out. A stamped address-specific letter from the engineer of record will certify each home upon completion of the inspection.
Energy Efficiency Home Inspection
Energy code compliance is meticulously handled during various stages of a building project. During the energy efficiency home inspection, our engineer of record and certified RESNET rating provider oversee manual J development, inspect insulation and air sealing before drywall, and perform final testing such as blower door/duct blaster inspections. Once the energy efficiency home inspection is complete and any infractions have been fixed, each home will be provided with address-specific documents by our engineer or RESNET HERS rater. Lastly, a Certificate of Occupancy complying with local municipalities' requirements is submitted after a third party performs the final code-compliance inspection.
Whole House Certification
Our registered professional engineers will issue a "whole house" letter of certification verifying the final product's structural, code, mechanical, and energy compliance before the Certificate of Occupancy is issued.
During the energy efficiency home inspection and evaluation process, Johnson Environmental LLC can provide practical, cost-effective solutions that address challenges that arise. We work hard to find options and alternatives that reduce costs and improve efficiency.
Book Your Inspection Today
As an independent third party providing services to ensure the safety of buildings, we offer a wide selection of inspections for your construction project including an energy-efficiency home inspection. From site inspections to quality control, our experienced inspectors will analyze all aspects of your project, from health and safety to aesthetics. Our inspectors will thoroughly review every aspect to ensure the quality of your product. Learn more about our building inspections and certifications by calling (605) 940-0759 today.