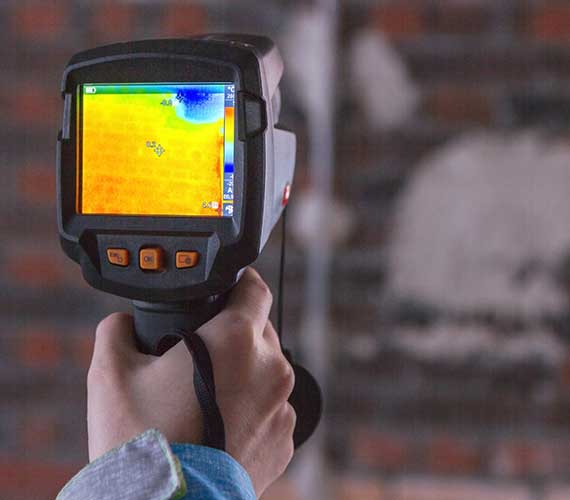 Home Energy Inspection Services
Johnson Environmental LLC offers a wide range of residential home energy inspection services to homeowners and builders. We perform site inspections before placement, foundation pouring, frame construction, and final quality assurance for code compliance, structural, mechanical, electrical, plumbing, and cosmetics. We employ highly qualified and experienced inspectors to conduct our home energy inspection services.
Our Home Energy Inspection Services
Pier Inspection
Site Preparation
Plumbing Rough
Sub Surface Drainage
Pre-Placement Inspection
Deep Beam Pre-Placement
Footer Pre-Placement
Stem Wall Pre-Placement
Placement Inspection
Deep Beam Placement
Footer Placement
Stem Wall Placement
Elongation Inspection
Frame – Subfloor Only
Blocking Inspection
Shear Wall Inspection
Clip & Strap
Frame – Structural
Mechanical Only
Electrical Only
Sheathing Inspection
Drainage Plane Inspection
Frame.NET
Insulation Inspection
IECC Code Certification Services
HERS Certification Services
Energy Star Certification Services
WaterSense/HERS H2O Certification Services
Stucco Inspection
Drywall Inspection
Flatwork Inspection
Comfort/Building Science Forensic
Energy Final
Green Final
Thermal Inspection
Advanced Testing
Final Quality Assurance
CSI Inspection
Bank Draw Inspection
Forensic Structural Inspection
Pier Inspections
Inspecting piers both before and after placement can be done on the same day. The soil report documentation specifies the size, diameter, and depth of the holes being drilled, as well as the makeup of the rebar that is being used. We also inspect the concrete that is being poured into the piers during our inspection.
Site Preparation Inspection
As part of our site preparation inspection, we determine if the foundation site work has been completed and prepared according to the engineering specifications of the original foundation plan. A report detailing possible work needed to ensure structural integrity is provided to the site builder after our home energy inspection team verifies if proper drainage is implemented for the entire section.
Plumbing Rough
We inspect and review the PVC piping that plumbers install inside and under the slab during our plumbing inspection. A pipe inspection ensures that the slope of the pipes is correct and the fittings are correctly connected. This inspection is sometimes performed with water in the pipes to ensure that no leaks are present before foundation dirt is laid.
Sub Surface Drainage
As part of our home energy inspection services, this service inspects French drain installations that are either part of a walkout basement construction or a French drain installed in the backyard to drain water.
Pre-Placement Inspection
During the home energy inspection, a pre-placement inspection is typically the first we perform for a builder, ensuring the slabs are constructed in accordance with our foundation engineering. Among the things we inspect are strand orientation, beam depth, strand count, rebar, and chair spacing.
Footer Pre-Placement
The inspection covers the lower parts of the double or triple pour systems, as well as the makeup of the rebar and extensions of the rebar or anchoring system.
Placement Inspection
This inspection ensures each truck within the foundation system is accurate and in the correct place. Inspectors ensure that foundation labor companies or turn-key companies use the correct amount of water. This inspection ensures our foundation will be structurally sound for many years to come and is the most important inspection during the foundation stages.
Blocking Inspection
The blocking inspection done through our home energy inspection services concentrates on air infiltration floor blocking and chase fire blocking in a frame-only system. It is essential to perform this inspection as a consultative one to ensure that construction can proceed. In addition to retaining your framer, items inspected during this inspection can be reinspected during the frame.NET stage.
Structural Frame Inspection
As the first part of a 2-stage frame.NET consulting inspection, this inspection covers per-plan construction, nailing patterns to ensure wall brace compliance, sheathing, and air/fire blocking. As electrical, mechanical, and Frame.NET covers plumbing callouts, this inspection does not include them.
Clip & Strap Inspection
Checking clips & straps for wind speed callouts on all products outside the TDI windstorm certification area. As part of our comprehensive home energy inspection services, the wind speed test is conducted to ensure the longevity and structural integrity of the building.
Book Your Building Inspection Today
At Johnson Environmental LLC, we provide clients with reliable construction project inspection services that make all the difference. Our team of professional inspectors checks for health and safety, structural integrity, and aesthetic appeal – every detail goes smoothly. We have a proven track record of helping customers make sound buying decisions, giving them peace of mind in their purchases. We are the premier provider with our incomparable building inspections and certifications expertise. Contact us today at (605) 940-0759 to find out how our inspection and certification services can serve you best.