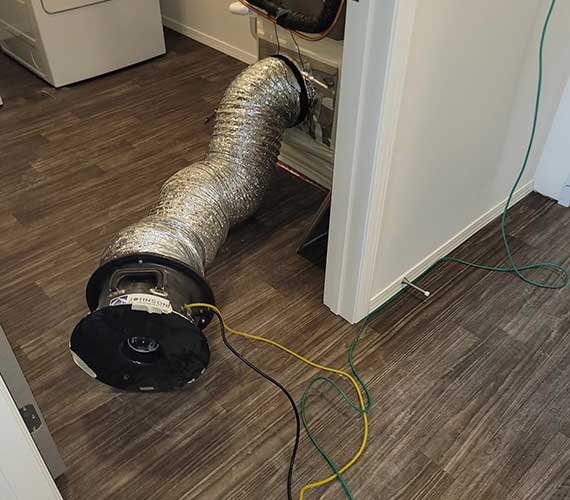 HVAC Design Duct Services and Inspections
Need help with the installation of your mechanical system? Johnson Environmental LLC is here to help. Our experienced hers certified inspector and HVAC technician consultants, and design experts can provide a custom-tailored solution, helping builders maintain consistency and speed up the inspection process. We specialize in Manual J (head load), D (duct design), and S (system selection) services for homeowners, using engineering struts for efficient frame set-up. With our expertise in HVAC engineering, we guarantee code-compliant designs that are effective and efficient.
HVAC Designs
Manual J
Manual J provides heating load calculations for each room of a home, which determines the amount of air necessary to make occupants comfortable. Before Manual D is executed, a Manual J Builder Profile must be on file with the contractor. The heat loss and gain for each room must be calculated using this information under peak circumstances, allowing the contractor to suggest the equipment that meets requirements.
Manual D
When replacing an old HVAC system or constructing a new home, it is essential to factor in 3 elements for optimal comfort and efficiency. Residential ductwork that is too large will lead to discomfort, while ducts too small may cause higher utility bills and poor performance. Using Manual J heat load analysis, our engineers establish the required size of ducts to meet the air requirements of each room – be it as a stand-alone service or as part of our DPIS frame engineering package. Adequately designed Manual D ducting is key for the correct functioning of your heating and cooling equipment.
Manual S
Manual S is an ACCA standard that outlines specific procedures for selecting HVAC equipment to fulfill the Manual J loads and design conditions. This ensures that the selected capacity of the equipment is accurate, offering the correct levels of heating and cooling to the building. Moreover, Manual S verifies whether the blower has enough power to circulate the specified amount of air through the duct system. The interpretation of OEM data is key to ensuring successful HVAC sizing.
Ventilation Design
Our experienced, HERS certified inspector and team of experts have a wealth of successful projects behind them all meeting the energy efficiency standard for green building. They know precisely what steps to take to ensure your home enjoys perfect air ventilation design. We don't just design ventilation systems for homes; we provide comprehensive HVAC consulting that ensures your house is comfortable and energy-efficient too. When you choose us for your ventilation design needs, you'll be able to breathe easily, knowing pure, healthy air is circulating through your space.
Thermal Envelope Depiction
A thermally efficient building envelope comes with a vast array of advantages, including reduced energy consumption and costs, as well as improved control over the temperature within the structure, thus enhancing occupant comfort. To ensure suitable adaptation to the climate of the building, construction components should be responsive and appropriate. Optimized thermal insulation and the use of energy simulation and life cycle analysis tools for optimizing the performance of all parts of the construct will result in smaller and more efficient HVAC systems. Our HERS certified inspector conducts testing and our HVAC-certified design specialists use the thermal envelope depiction service to reveal where air barriers (sheathing) and thermal barriers (insulation) are located in residential structures; it is also acceptable as a code-compliance document.
Schedule an Appointment for Custom HVAC Design Services.
Johnson Environmental LLC provides builders with tailored solutions to ensure consistency and maximize efficiency. Our HVAC design experts have expertise in Manual J installation and D duct design, allowing us to deliver consistent outcomes and fast frame inspections. We assist clients in selecting energy-efficient options, and we can easily tailor the HVAC system according to your specific architectural style, structure, and design needs. Our hers certified inspector can conduct an energy analysis to ensure your duct design is proven to be energy efficient. For high-quality services at competitive rates, call Johnson Environmental LLC today at (605) 940-0759.