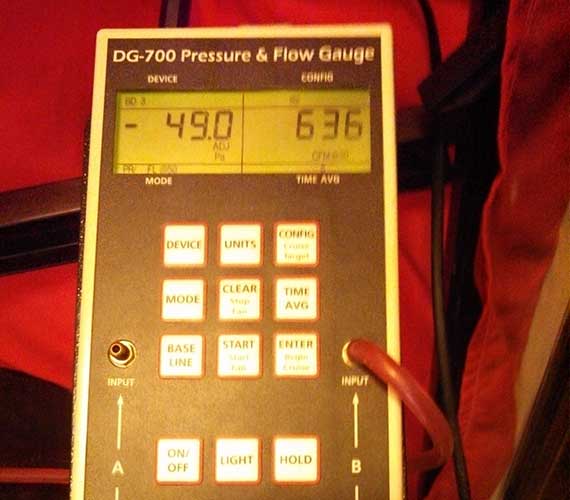 Forensic Services
When it comes to energy and heating systems, our forensics services can prevent problems from arising. As part of our comprehensive analysis for our energy audit inspection, our experts properly assess your home's systems, design, construction, and operation to identify potential problems and stop them before they occur. By conducting energy thermography and inspections, we can detect any subtle issues that might potentially cost homeowners in the long run. We provide a thorough assessment to pin down the source of any failure or damage. Contact us today to ensure your home's energy systems run smoothly.
Energy Audit Inspection and Forensic Building Science/Comfort Inspection Services.
At Johnson Environmental LLC, our forensic engineers are here to provide you with an in-depth analysis of your completed building or project with our in-depth energy audit inspection and forensic services. Whether it's a matter of comfort or building science, our experts will be dispatched to the address to inspect and pinpoint exactly what needs to be fixed. On completion of their report, no stone will have been left unturned – giving you clarity and assurance on the best course of action.
Expert Advice on our Forensic Services
When water leakage, condensation, or any other issue arises, Johnson Environmental LLC is your source for determining the cause. Our comprehensive range of energy audit inspection and forensic services renders objective observations to form an authoritative opinion. Our solutions are tailored to each client's individual circumstances; whether they are a contractor, developer, building owner, property manager, or attorneys, we offer creative remedial design options to reduce risk and financial impact. We also provide invaluable evidence in litigation proceedings when necessary.
Schedule Forensic Services Today
Johnson Environmental LLC provides expert inspections and evaluations for defects and structural failures. Our experts are experienced engineers and building consultants with in-depth knowledge of construction techniques and the latest technology, allowing them to assess any incident or loss of any size quickly. We offer repair recommendations, cost estimates, frame analysis, energy thermography, and energy analysis. Contact us at (605) 940-0759 for more information – Johnson Environmental LLC is here to serve you!